And it was great!
The Sierra Club hosted a fantastic event at Duncan McClellan's stunning glass studio and gallery. They were announcing their endorsements for St. Petersburg's upcoming election.
Sea Us Rise invited Dane Myers to play, knowing he would WOW them, and wow he did. Dane usually powers his concerts through his Tesla, but this time he added in a solar energy component. The real power was in his performance, words, and music. It was fun hearing him live after watch all of his videos.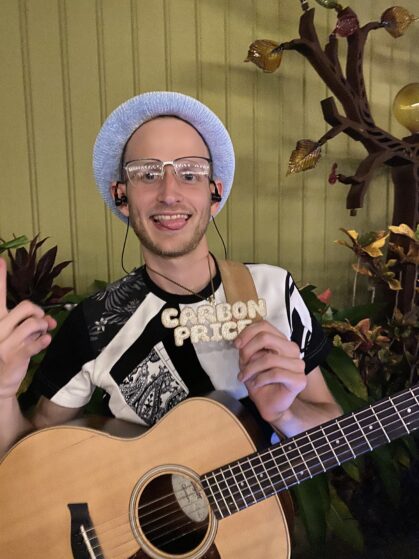 We were extra excited because the head of the Sierra Club (the first Latino to lead the national organization), Ramón Cruz, was there. He not only got to enjoy Dane but hear about Sea Us Rise's mission to inspire.
It was fun watching Dane set up. There is a light show! Greenery! And lots of curious people.
Dane opened up his Tesla so folks could climb in and see it up close. It's the cleanest car we've ever seen! Dane wrote a song about Living in his Tesla.
Musician Dane Myers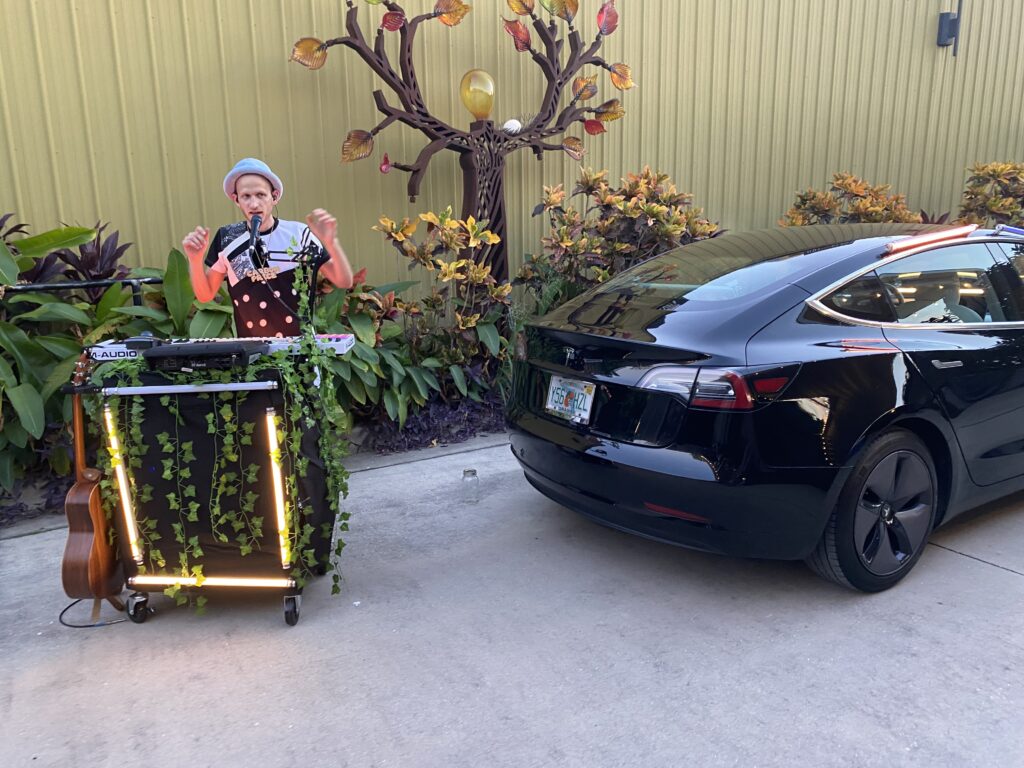 Dane's set up with the Tesla
Big thanks to Dane for coming over from Orlando to perform, and for all he does in raising consciousness about the environment in a fun and engaging way.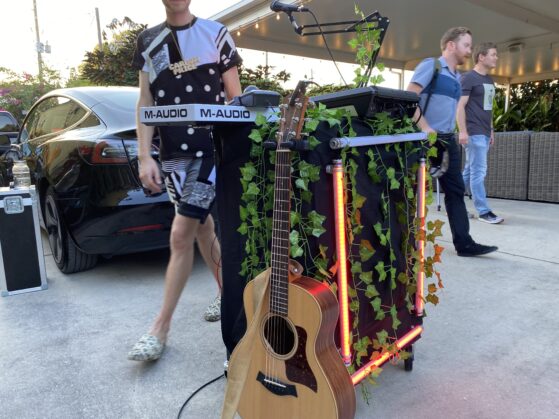 There were lights and plants and rocks and things… oh wait, wrong song. Dane getting everything ready.
Dane setting up